Catalog
Paul Penders natural vegan cosmetics
Paul Penders has fought against animal testing all his life and this passion is fully integrated in his beautiful range of 100% natural cosmetics.
His philosophy "no chemicals and no animal testing! began with the development of shampoo, and over the years it has grown into a complete range of skincare products suitable for people of all ages.
It all started in the Netherlands ...
The Paul Penders brand has been synonymous with natural cosmetics for more than 40 years now. From an early age, Paul Penders wanted to develop a completely natural, healthy and effective cosmetics line, without chemical ingredients.
The Dutch herbalist and pharmacist Herma Eeftink and the famous natural healer Dr. Ab Steyn encouraged Paul Penders to incorporate a unique family recipe, a powerful elixir of 22 beneficial herbs, into his care products. For many years, Paul Penders grandmother used this unique Life SESSENCE Gold® formula as the basis for her extraordinary homemade skin and hair care products.
Today, the LevensESSENTIE Gold® formula is used in all Paul Penders products!
Fight against animal testing
The story of Paul Penders began in the Netherlands. In 1984 the Dutch government tried to force him to do animal experiments with an ultimatum, but Paul definitely did not want that. For that reason he decided to move the entire production to the United States, where he did not have to carry out any animal testing. Paul and his family had many happy years there.
His many travels eventually led him to the paradise of Langkwawi Island in Malaysia, with its tropical rainforests and exuberant variety of herbs, plants and flowers. Inspired by the lush fauna, Paul Penders decided to set up his business on this island and develop his products from here. And since 2018, production has been relocated to the Himalayas with its magnificent botanical richness and pure mountain waters.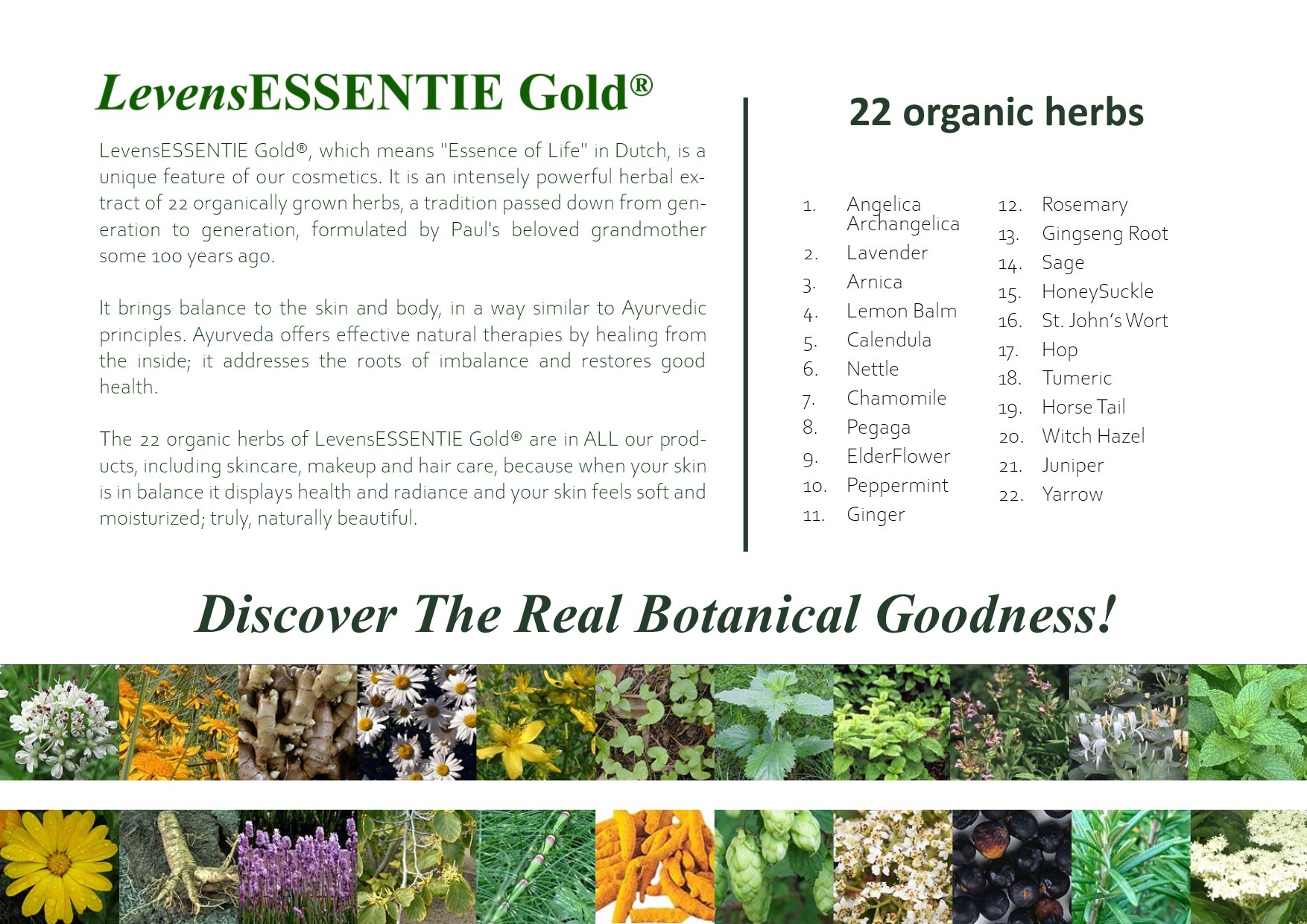 _______________